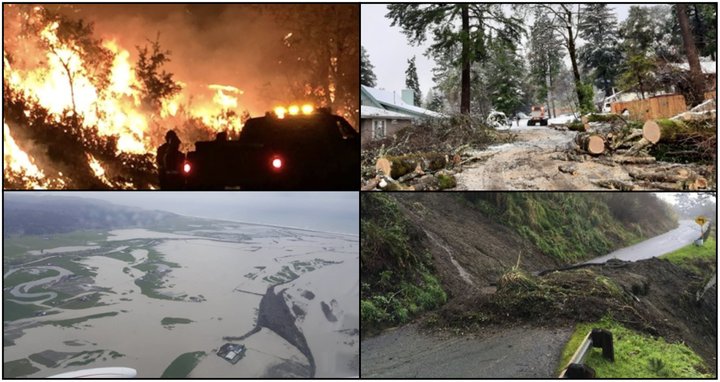 Alison Sterling Nichols explains Humboldt COAD

With Humboldt experiencing a shocking 6.2 earthquake, a damaging winter storm and a tsunami warning, just in the past few weeks (and all of that on top of the ongoing pandemic), now seems like a better time than ever to think about the county's emergency preparedness. And Humboldt Community Organizations Active in Disaster (COAD) is doing exactly that – working to improve countywide efforts to prepare for natural (and other types) of disasters.

"Our goal is to bring the whole community together to prepare for when – and it's not if, it's when – something happens," Alison Sterling Nichols, director of Humboldt COAD told the Outpost. "If we're prepared, we can respond in as organized a way as possible."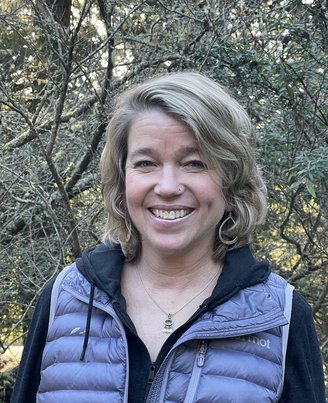 Sterling Nicols joined the Outpost for an interview on this week's episode of Humboldt Holding Up – our podcast spawned from pandemic-era boredom – to discuss the types of disasters Humboldt County is most prone to and how COAD is working to build out our local preparation and response, addressing the areas where our isolated county is most vulnerable.

One of Humboldt COAD's primary goals, Nichols explained, is to serve as a hub for different agencies to access information and resources. The group is a partnership of local tribes, nonprofits, faith-based organizations, businesses and government agencies. Sterling Nichols, along with nine other members of a launch committee – including representatives from the Humboldt County Sheriff Office of Emergency Services (OES), Blue Lake Rancheria, College of the Redwoods, the Redwood Regional Economic Development Commission (RREDC) and more – began working on forming COAD in February of 2021 and officially launched the group in September.

Of course, the county does already have an emergency coordination center – the OES, which coordinates emergency planning, response, and recovery in collaboration with local, state, and federal partners. But there are many aspects of coordination that the OES doesn't have the time or resources to handle on its own. Humboldt COAD will work in tandem with OES, Ryan Derby – OES director – explained during COAD's virtual launch, to help fill in those gaps.

"Having a functional and well-formed COAD will help achieve greater success in our response needs, identifying the unique needs of our community and helping address some of the gaps that we in OES aren't able to meet or have challenges doing the outreach for during a disaster," Derby said during the virtual launch in September.

Because the OES has certain protocols it needs to follow when an emergency situation occurs, it can be overwhelming for the office to handle the number of people and organizations reaching out to try and help. This is where Humboldt COAD will step in, helping to connect individuals, businesses and organizations to the proper channels for them to provide whatever assistance they are able. COAD has organized response areas into 12 different "working groups," which will focus on topics including transportation, donations, childcare, animal welfare, food and tribes. Members of COAD can join a working group to work with other members to identify the needs of each of those response areas.

Sterling Nichols also discussed some of the unique challenges of disaster preparation in Humboldt County, including planning for sea level rise in our coastal communities and planning for a more severe fire season in our inland areas. The increase in summer temperatures and wildfires in surrounding areas also makes Humboldt County an ideal "climate refuge," with many people fleeing here during disasters and some relocating here permanently. COAD is also looking at how these changes impact our infrastructure, medical system and supplies.
Humboldt's geographic isolation also impacts our ability to receive supplies (what do we do when or highways are closed?) something the transportation group will work to address, Sterling Nichols explained.

The Humboldt COAD will also being working with regional partners, particularly or neighboring Del Norte and Trinity counties, to coordinate emergency response, because disasters affect all of us. "Fires don't stop at county lines," Sterling Nichols said.

If you want to get involved with Humboldt COAD, there are several ways you can help. Organizations can become a COAD member (joining is completely free) and a representative will be able to attend the COAD meetings and join one of the working groups. If you are an individual or business that can provide resources during an emergency – such as generators or cold storage facilities – but do not necessarily want to attend meetings, you can sign up as a resources organization. You can find more information on the "how to get involved" section of Humboldt COAD's website. Humboldt COAD will be holding its first member meeting in February, so now is a good time to get involved.

To hear more details about how Humboldt COAD is helping our community work together to better prepare for, respond to and recover from disasters, click on the audio player above to listen to Sterling Nichols chat with the Outpost's Stephanie McGeary and Andrew Goff.

You can also scroll through past interviews below.
PREVIOUS HUMBOLDT HOLDING UP GUESTS: