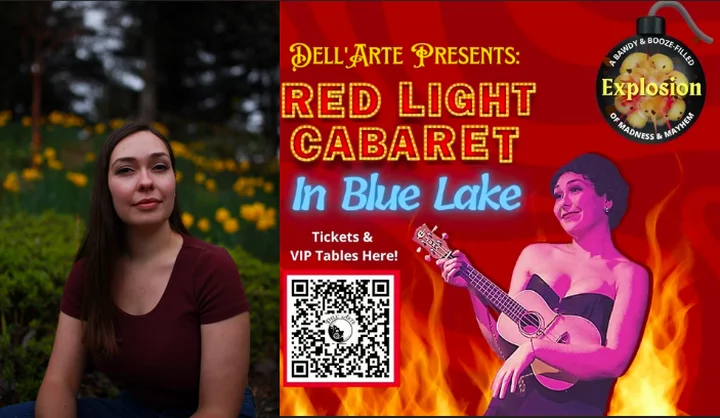 In case you haven't noticed, fun is returning to Humboldt this summer and Dell'Arte, the champion of summer fun, is bringing back many of its events this year, including this weekend's Red Light Cabaret.
If you aren't familiar with this boozy, bawdy affair, Cleo DeOrio — a graduate of and teacher at Dell'Arte International — is here to explain a bit of what to expect. Without giving too much away, let's just say you'll want to leave the kids at home for this one. ;)
DeOrio also tells us a bit about the origin of her cabaret character Betty Boop (who will be hosting the show), shares some of her crazy stories from studying at Humboldt's zany theater school, and talks about her passion for marrying choreography and directing, and her new gig as artistic producing director of Ferndale Repertory Theatre!
Click the audio player above or click on over to Apple Podcasts to hear a saucy chat with DeOrio and LoCO's Stephanie McGeary and Andrew Goff. And don't forget to check out the Red Light Cabaret, July 8, 9 and 10.
Find tickets at this link.

###

PREVIOUS HUMBOLDT HOLDING UP GUESTS: