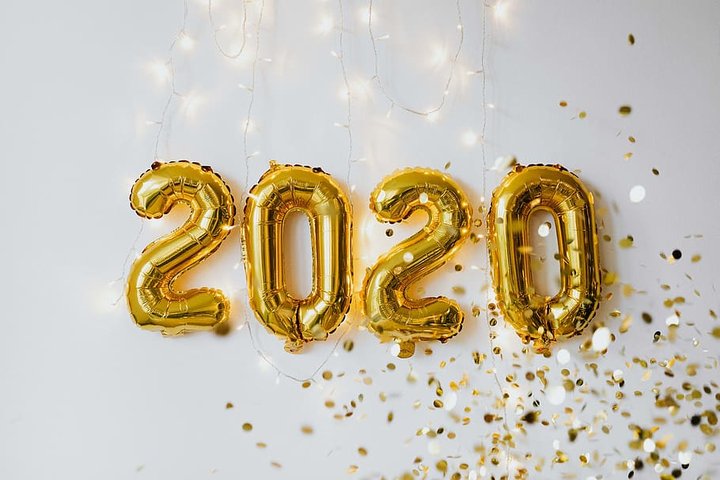 Well, that sucked.
Tonight we say goodbye to those mostly lousy 2010s (as seen in the following headlines) and ring in a new decade.
But before we do, LoCO decided to dig through its analytics and look back at Humboldt's most viewed news stories of the last decade (dating back to LoCO's inception in 2011, of course).

Despite the number of tragic stories, there are also a few happy headlines that grabbed Humboldt's attention in the 2010s, like the singed kitty that miraculously survived the Fork Complex Fire in 2015 and the young Carrico sisters who braved the wilderness for nearly two days after getting lost in the woods behind their SoHum home in March.
The 10 most viewed stories of each year are linked below and organized chronologically. That's it. See ya next year, Humboldt.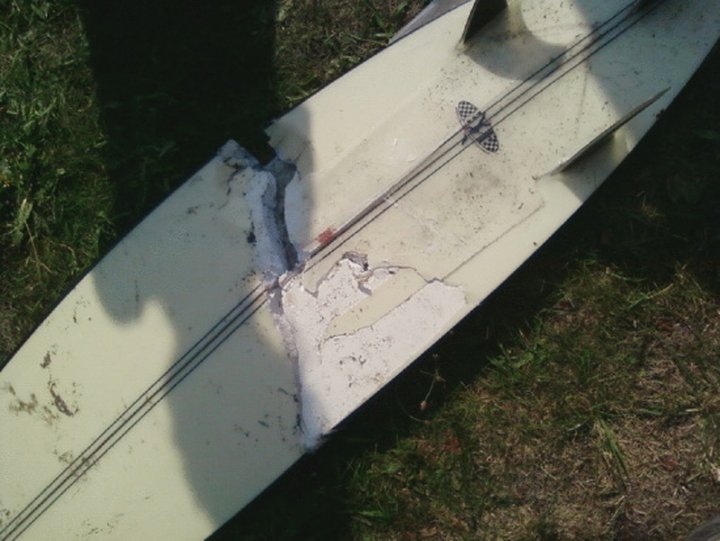 2011

101 Slide, Alternate Routes: Your Options
Arkley to Smith: 'You Will Receive the Sunlight You So Richly Deserve'
The Most Weed You've Ever Seen in One Place
The Firing of Garr Nielsen is Going to be a Very Big Deal
Former Crabs Coach Shorty Ames Pleads Guilty to Large Embezzlement Charges
Fiber-Optic Cable Damaged By Fire: Widespread Telecom Outages All Around Humboldt
Shark Attack Near Samoa Beach; Surfboard Chomped
Large Fire Burning Near Ruth; Town Evacuated
Incredibly Sad News: Bryan Osper of The Bucky Walters Killed in Car Accident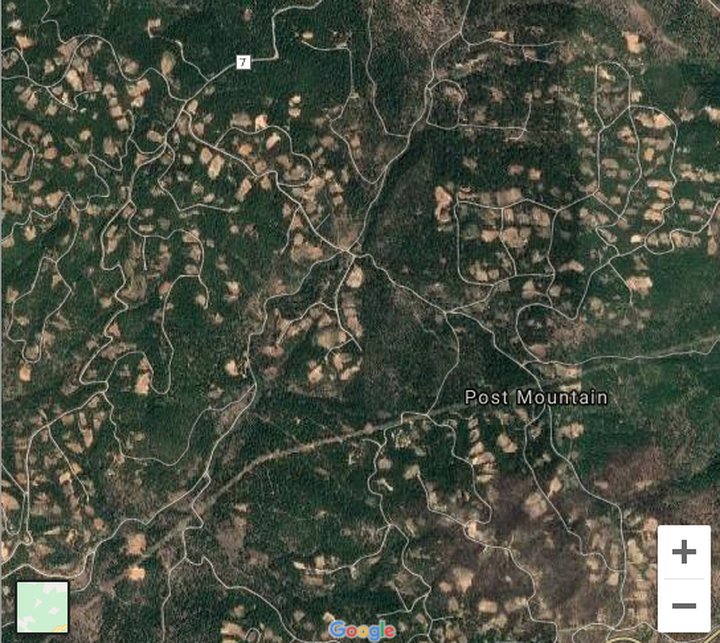 2012
EPD Looking for Repeat Suspect in Armed Stop 'n' Shop Robberies
Goodbye, Mom and Pop: 35 Large-Scale Grow Operations in the North Coast Backwoods
Supervisor Mark Lovelace's Aerial Tour of Humboldt Supergrows (With Photos!)
Four Men Allegedly Try to Kidnap and Pepper Spray Children and Adults in Fortuna
Three Joggers Down/Coroner Called/Accident in North Eureka
Body Found Near Piercy by Local Family
Skeleton in Sneakers Excavated on Halloween Day
Humboldt, Google Earth Updated (Some of) Your Images
Wear Green for Geddie—A Memorial for the Young Man and His Parents Swept Out to Sea This Weekend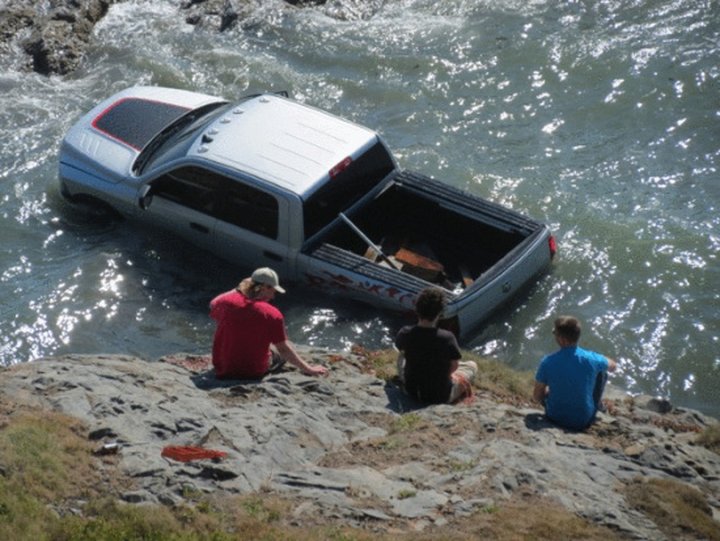 2013
(UPDATED) Not Able to Dodge Humboldt Tides, Truck in the Ocean Near Moonstone Beach
15-Year-Old Eureka Girl Missing Since Friday
(UPDATING, PHOTOS/VIDEO) Suspected Double Homicide in Arcata This Morning
Horrifying Accident on the Arcata Plaza Yesterday
HOMICIDE IN MANILA; Manhunt Underway; Sheriffs, CHP Out in Force North of Samoa Bridge
MOTHER: My Son Was Shot Outside Eureka High and No One Much Cared
LoCO's Big, Dumb Guy Fieri Watch, DAY 6
(UPDATED) Three Arrested by APD for Homicide
(UPDATE) Fatal Felony DUI Crash on Drake Hill Near Fortuna
Only in Humboldt … Pounds in the Trash [UPDATED — Pot Welcome at Transfer Station]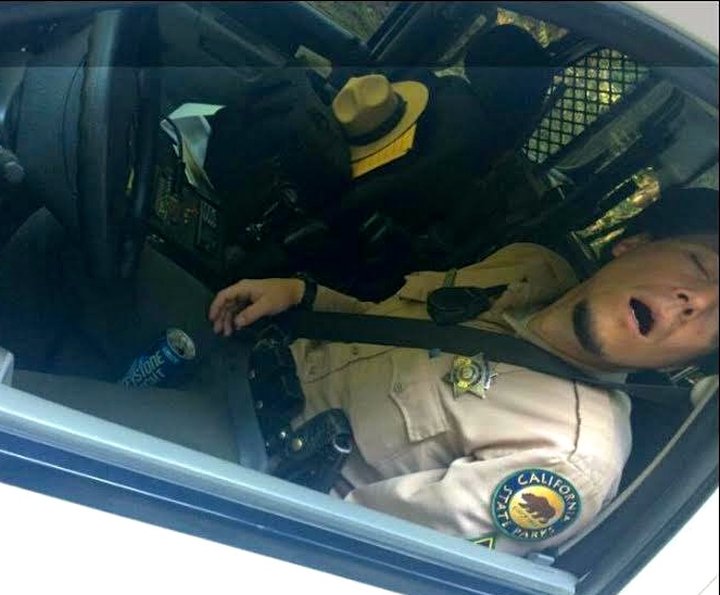 2014
Murder in the St. Bernard's Rectory This Morning; Victim is Reportedly Father Eric Freed (VIDEO)
(UPDATING) Redway Resident Gary Lee Bullock Wanted for the Murder of Eric Freed
Local Guy in Swiffer Commercial
EPD: Suspect in Last Night's Double Homicide in Custody
Human Remains Confirmed to Be Those of Triple Homicide Suspect Shane Miller
(UPDATING with CHP Info) Multiple Injury Accident Near Hydesville
Coroners Office Releases Names of Dead in Yesterday's Highway 36 Accident
State Park Ranger Found Unconscious in Patrol Car With Beer Between His Legs (PHOTO)
(UPDATING) Sheriff's Office Responding to Suspected Homicide in Fieldbrook
[UPDATE: Suspect Sustains Fatal Injuries] CHP Officer Injured by Suspect Near Willow Creek, Shots Fired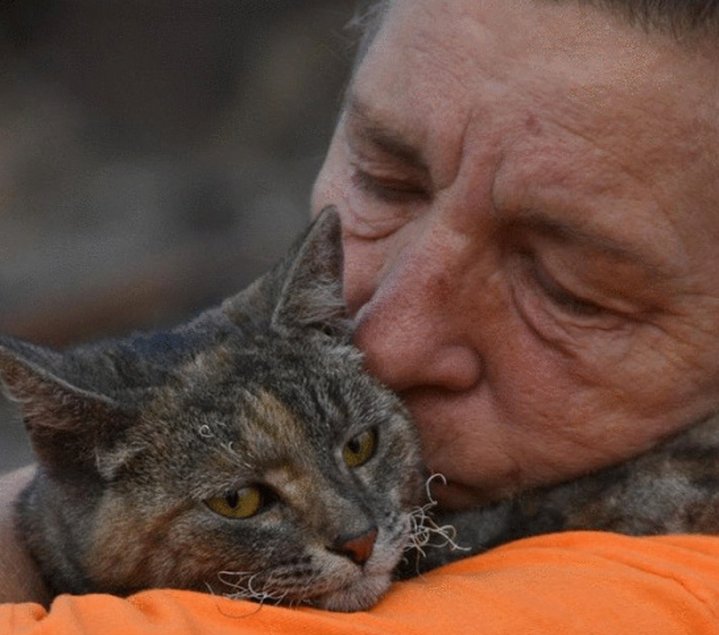 2015
[UPDATED With Names] Accident on Hwy 36 Last Night, One Dead
(UPDATED) CHP Releases Names of Young Women Who Died After Saturday's Highway 36 Accident
(UPDATED) Two People Shot in Fortuna Suburb This Morning
(UPDATING) Shooting in Hoopa; Several People Gravely Injured; Suspects Spotted in Eureka
(UPDATED) Dead Killer Whale Washes Up Near Fort Bragg
$26M of Weed Seized in Island Mountain Raids, Says Humboldt County Sheriff's Office
Aerial Photos from Ruth Lake Wildfire; Highway 36 Closed at Humboldt/Trinity Line; Power Outages
Cat Miraculously Survives Fork Complex Fire, is Reunited With Owners
THE INTERNET IS DOWN!!! Massive AT&T Outage Takes Humboldt County Phones, Internet, Etc. Offline
(UPDATING) CHP Officer Shot in Eureka, One Dead After Returned Fire; Other Subjects Detained at Gunpoint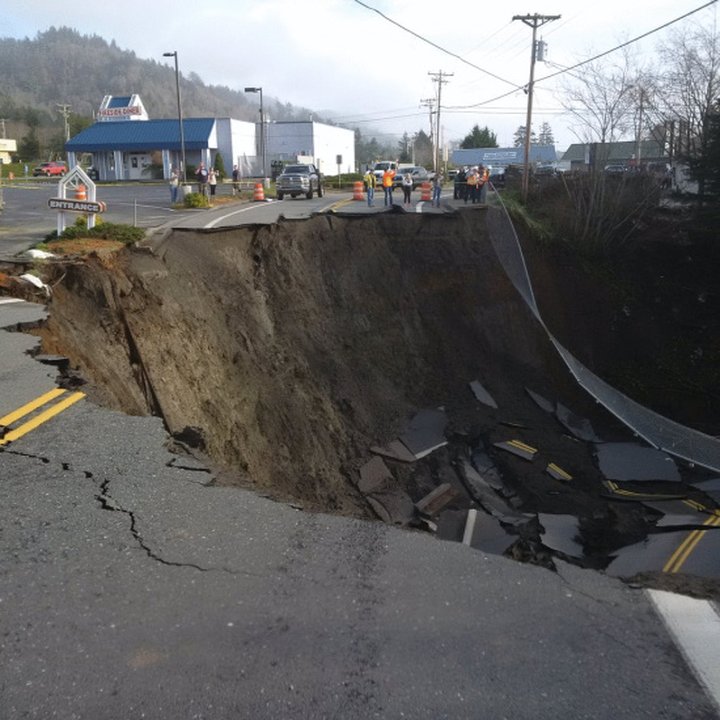 2016
(VIDEO/PHOTOS) Monster Sinkhole Closes Highway 101 in Harbor on the Oregon Coast
Two Skateboarding Teenage Girls Killed in Fortuna Hit-and-Run
Fortuna Fatal Hit-and-Run: CHP Seeks Public's Help in Tracking Down Marcia Kitchen and Josh Pearlston
Jeep That Killed Two Girls in Fortuna Located at Deceased Victim's Residence, CHP Says
Fortuna Fatal Hit-and-Run: CHP Seeks Public's Help in Tracking Down Marcia Kitchen and Josh Pearlston
(UPDATE) 19-Year-Old Fortuna Man on Life Support After Centerville Beach Sand Hole Collapse
(UPDATES, PHOTOS) Cal-Ore Life Flight Plane Crashes Northeast of McKinleyville
(UPDATING) 'Hoping for a Peaceful Resolution': Sheriff Mike Downey on the McKinleyville Standoff
BOLO: A Group of Trimmers Allegedly Rob, Murder Laytonville Grower, Make Off With More Than 100 Pounds of Weed
(UPDATING) SHOTS FIRED DOWNTOWN: One Person Down After Eureka Police Engage in Firefight on Fifth Street; Highway Closed
Highway 299 is Going to Be Closed For a Long, Long Time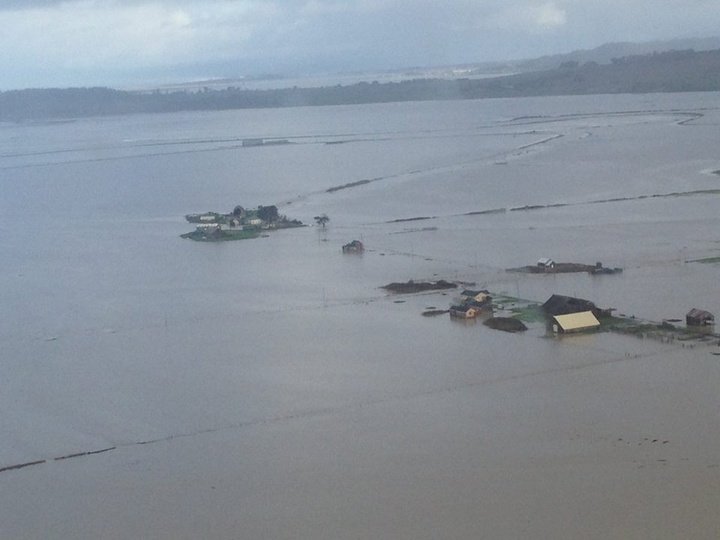 2017
(PHOTOS) Countywide Aerial Views of a Very Flooded Humboldt
(VIDEO) Someone Drove Out on the North Jetty During a High Surf Advisory and, Yeah, Had to Be Airlifted the Hell Out of There
(UPDATES) SHOOTING IN RIO DELL: Two People Reported Shot at Caltrans Facility on Eeloa Drive This Morning; Numerous Law Enforcement Agencies Investigating
(VIDEO) 'RUN! RUN!': Watch Highway 101 Get Re-Eaten by a Massive Landslide
Riot at Pelican Bay State Prison Sends Eight Officers, Seven Inmates to Hospital
Ferndale Mother Arrested For Attempted Homicide After 'Trying to Remove the Demons' from Her 11-Year-Old Child
Eureka's China Buffet Shut Down After Inspector Finds Major Health Code Violations Including a Vermin Infestation and Raw Chicken Stored Atop Broccoli
(UPDATE) One Dead, Officer Injured After Shooting Incident on Arcata Plaza
Monday Afternoon Map of Northern California Wildfires
(UPDATED) Missing HSU Student Erin Henry Likely Fell to Her Death, Arcata Police Chief Says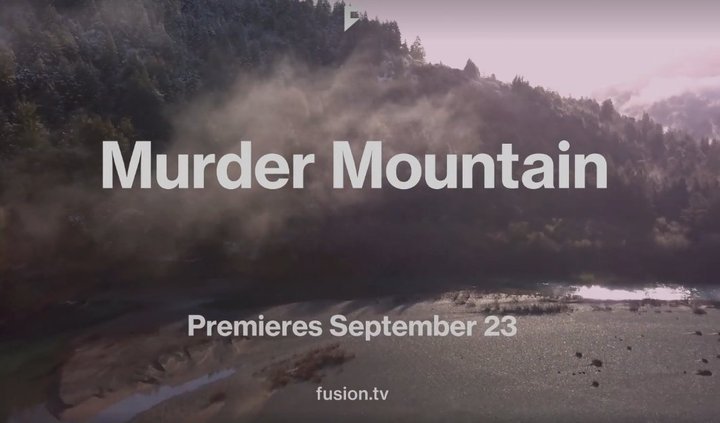 2018
More Than 250 Dead Cows Found on Ray Christie's Properties, Says HCSO; Numerous Other Alleged Violations Discovered
(UPDATE) Fatal Traffic Collision on Highway 101 in SoHum
Outraged Eureka Business Owner Convinces City to Cover Cat Painting Right Meow!
2018 Kinetic Grand Championship
(VIDEO) Violent Arrest in Downtown Arcata Saturday Evening Goes Viral; Confrontation Between UPD Officer and Vehicle Passenger Results in Battery, Resisting Arrest Charges
Arcata Business Owner Arrested in 'One of the Largest Cocaine Seizures in Recent County History'
WATCH: The Trailer for 'Murder Mountain: Welcome to Humboldt County,' the New Docuseries on Fusion TV That Premieres Sunday, Has Been Released
Recent Arcata High Graduate Dies After Falling from 10th Story of Minneapolis Apartment Building During Halloween Party
(UPDATING) Humboldt County Election Night — Live!
16,000 Pounds of Marijuana Seized, Over 30 People Detained at Grow Site East of Honeydew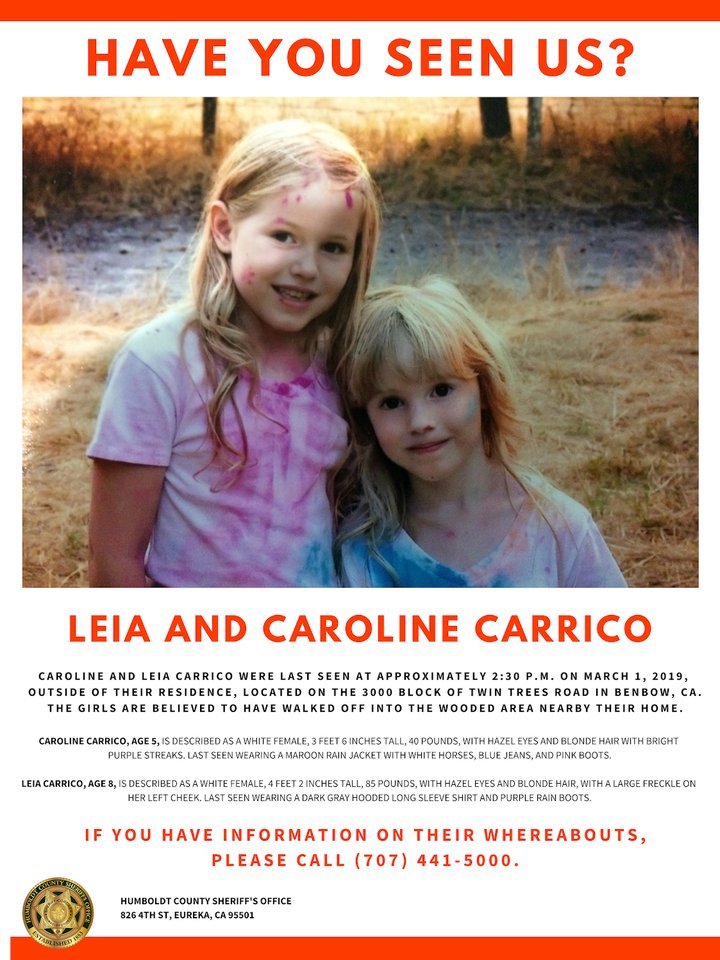 2019
(UPDATES: FOUND SAFE!) Search For Two Missing SoHum Girls Continues
(UPDATE) Boot Prints Lead Rescuers to Missing SoHum Sisters; Girls Stayed Hydrated by Drinking Fresh Water From Huckleberry Leaves, Sheriff's Office Says
A Pet Pig Got Loose in Arcata. Hours Later, Someone Slaughtered Her
(UPDATES) Deceased Child Found at McKinleyville High: Report; Friday Classes Cancelled
Kinetics Grand Championship 2019
DA: 38-Year-Old Eureka Child Rapist Found Guilty on 16 Felony Charges, Faces Life in Prison
(UPDATES) BLACKOUT ALERT: That Big, Upcoming PG&E Shutdown May Well Include Humboldt After All, Says County Office of Emergency Services
(UPDATE: CONFIRMED, KIND OF) Now PG&E Has Released a Map Indicating a Whole Lot More Than 2,000 Local Customers Could Be Affected By the Saturday Shutoff
(UPDATING) LoCO BLACKOUT NOTES: Random Tidbits You Might Find Useful
(UPDATING) WINDAGEDDON: Intense Winds are Causing Outages and Disorder Across the County